[vikbooking room_ids="0″ showtype="2″ sortby="" sorttype="asc" view="availability" lang="*"]
Room description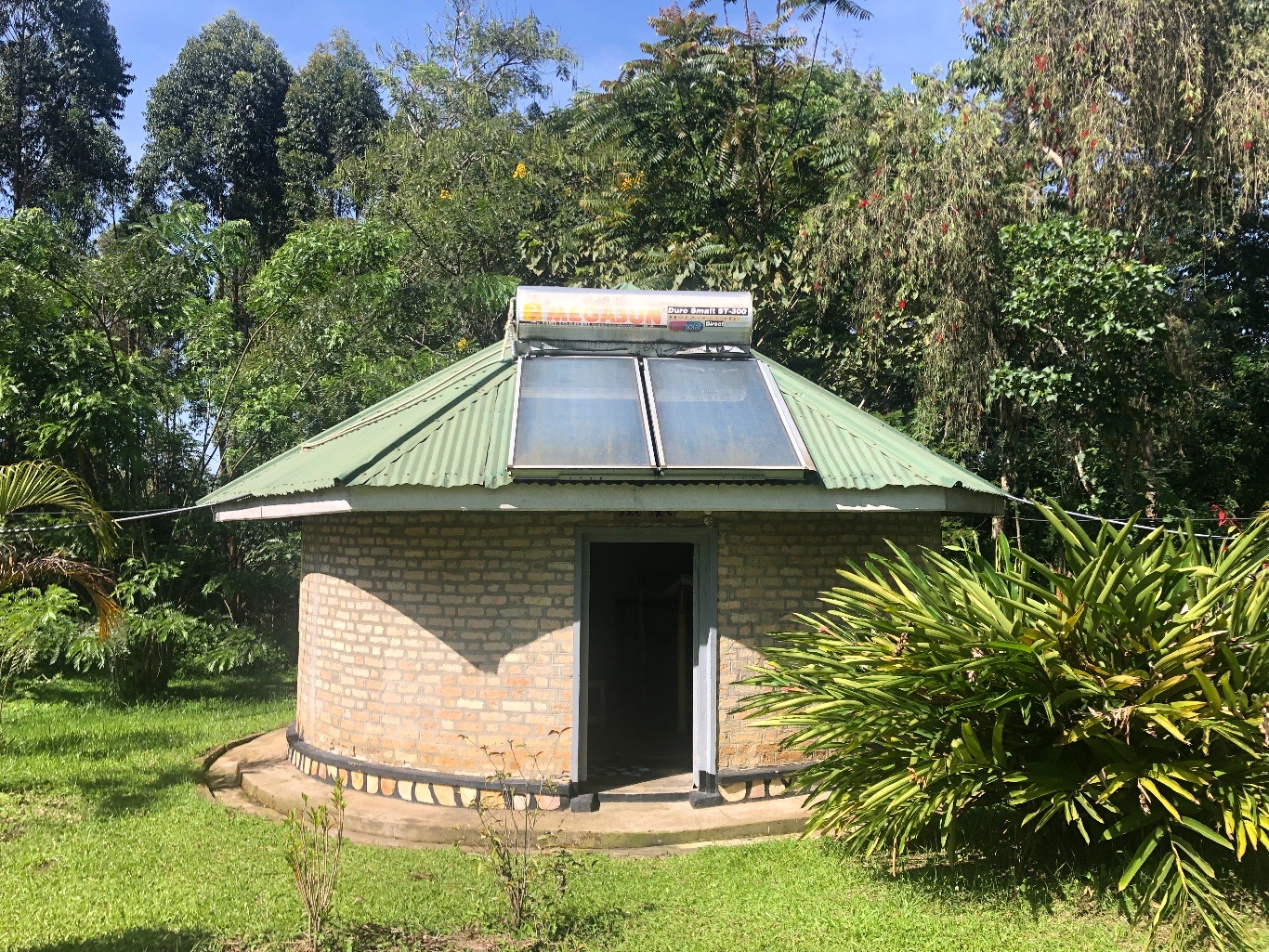 Our 8 cottages are placed in a big natural compound. There we offer 4 single rooms and 6 double rooms for our guests to enjoy their stay in. Every room features one western bathroom with a toilet, hand basin, shower, and warm water from our solar water heaters. Of course, we also provide mosquito nets for every bed. The ecological furniture of the rooms is inspired by classical Ugandan facilities and very homely. To reduce our environmental footprint, we also use solar lighting in addition to normal electricity. The water in the hand basin and shower is rainwater we collect from a rainwater tank that we built ourselves.
You can book all our cottages for one night as Bed  & Breakfast or you can stay with us for a couple of days full board. Our restaurant offers a buffet where you can taste various local food on its best for three meals if wanted we serve an afternoon tea or coffee too. We also offer various natural and cultural tours in the communities if you search for a place to explore our beautiful country.
Prices:



Single room: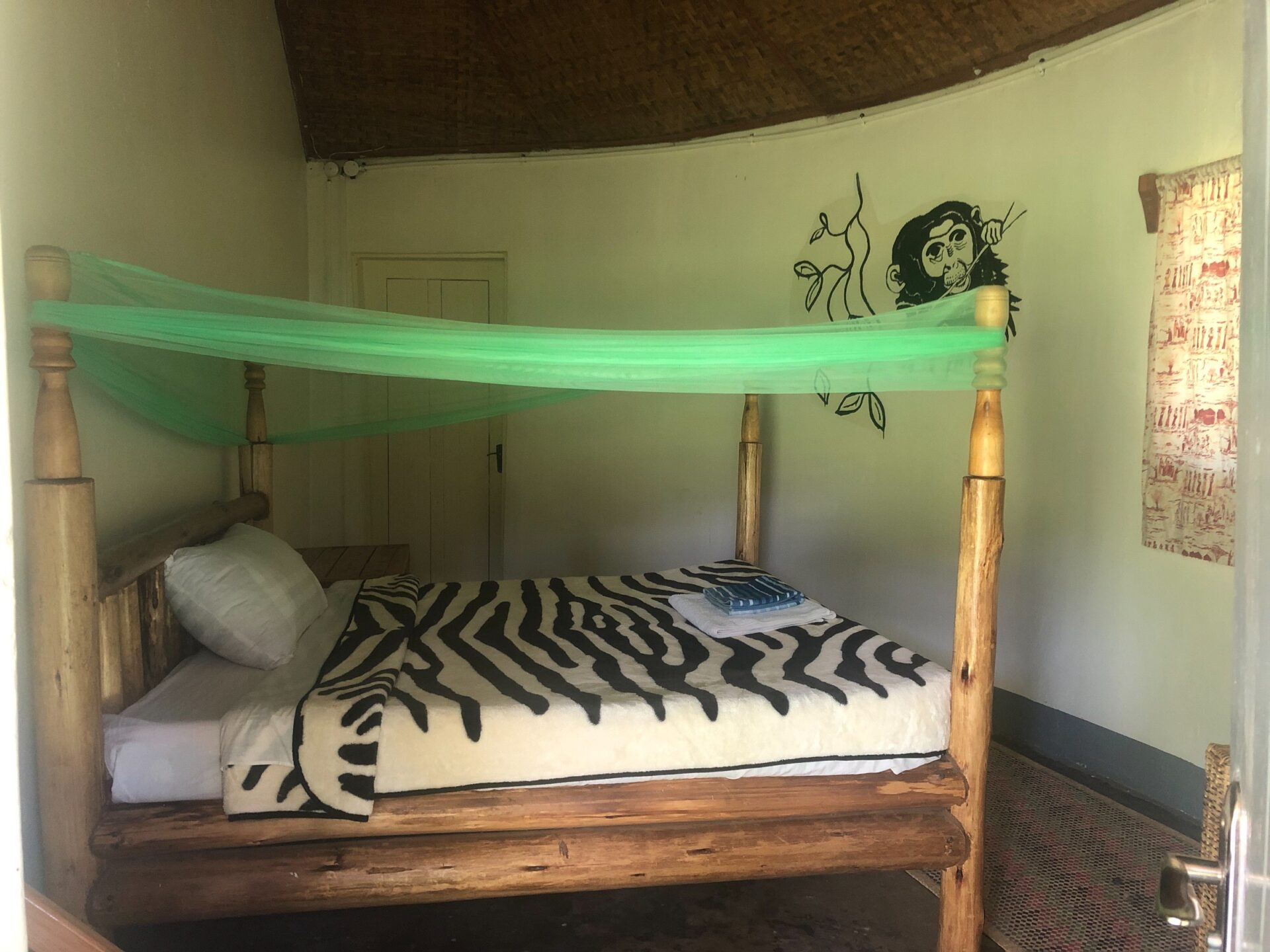 Bed & breakfast: 30$ per night, 1 person,

Bed & breakfast: 40$ per night, 2 persons                                                             

Whole day, full board: 50$ per night, 1 person

Whole day, full board; 80$ per night, 2 persons
Double room: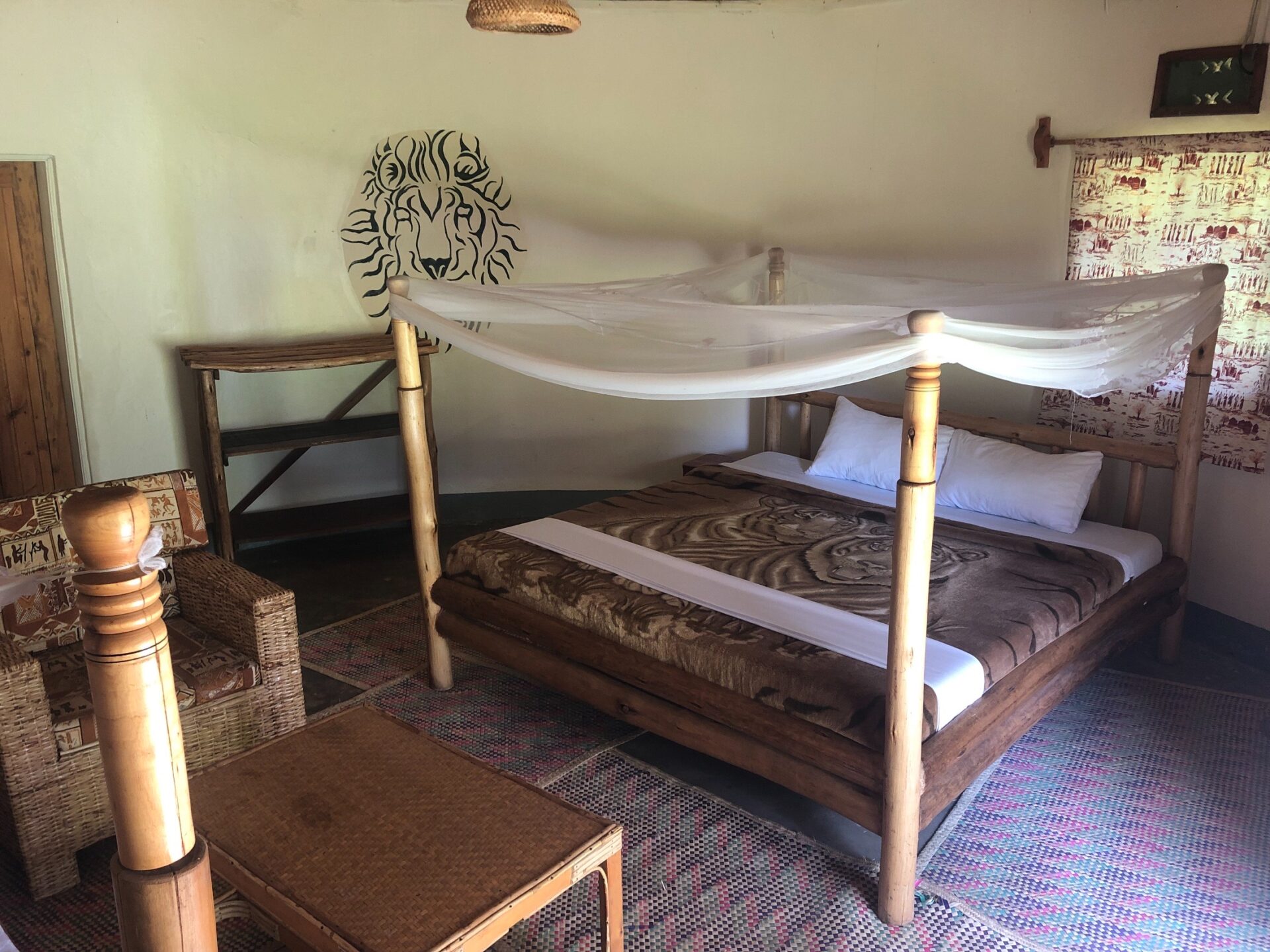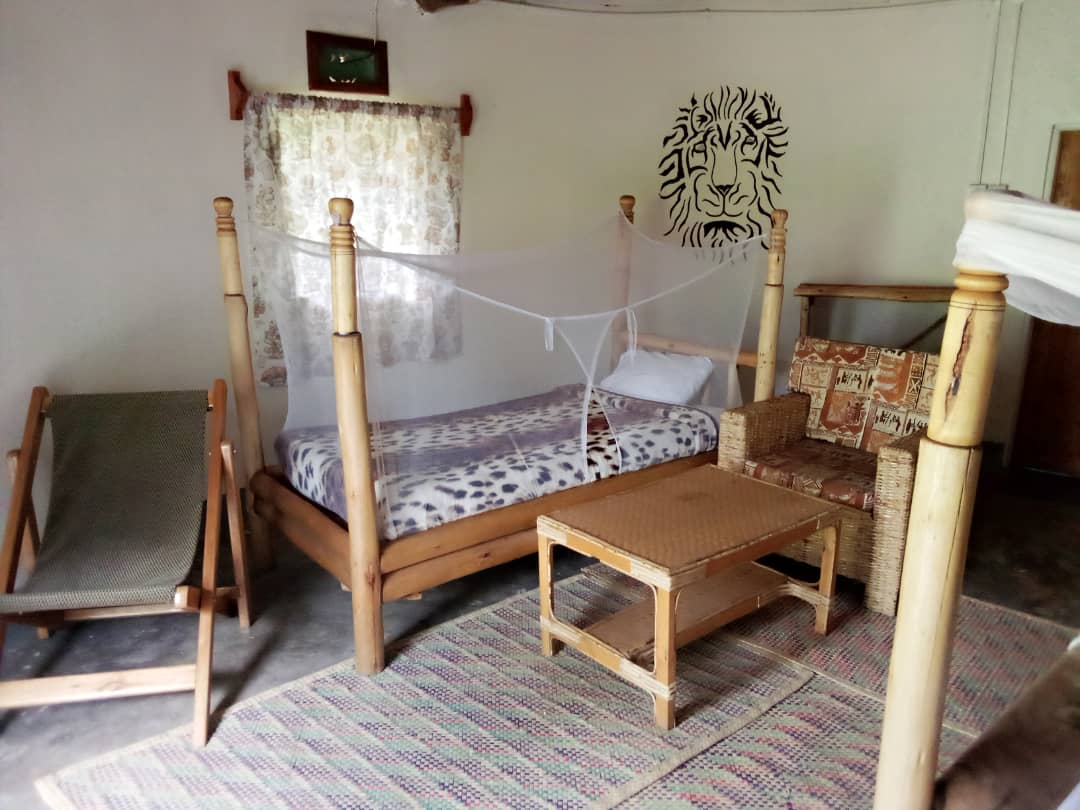 Bed & breakfast: 50$ per night

Whole day, full board, one person: 70$ per night

Whole day, full board, two persons: 90$ per night

 
Backpackers special offers:

If you are 30 years old or younger, exploring Uganda as a backpacker, and are looking for a way to explore the pearl of Africa on a budget, then this is the offer for you!
Accommodation:

Bed in any room with breakfast: 50,000 UGX
Camping with an own tent (without breakfast): 38,000 UGX
Meals:
Breakfast (full): 10,000 UGX
Lunch (buffet): 23,000 UGX
Supper (buffet): 23,000 UGX
For more special offers check here.
Compound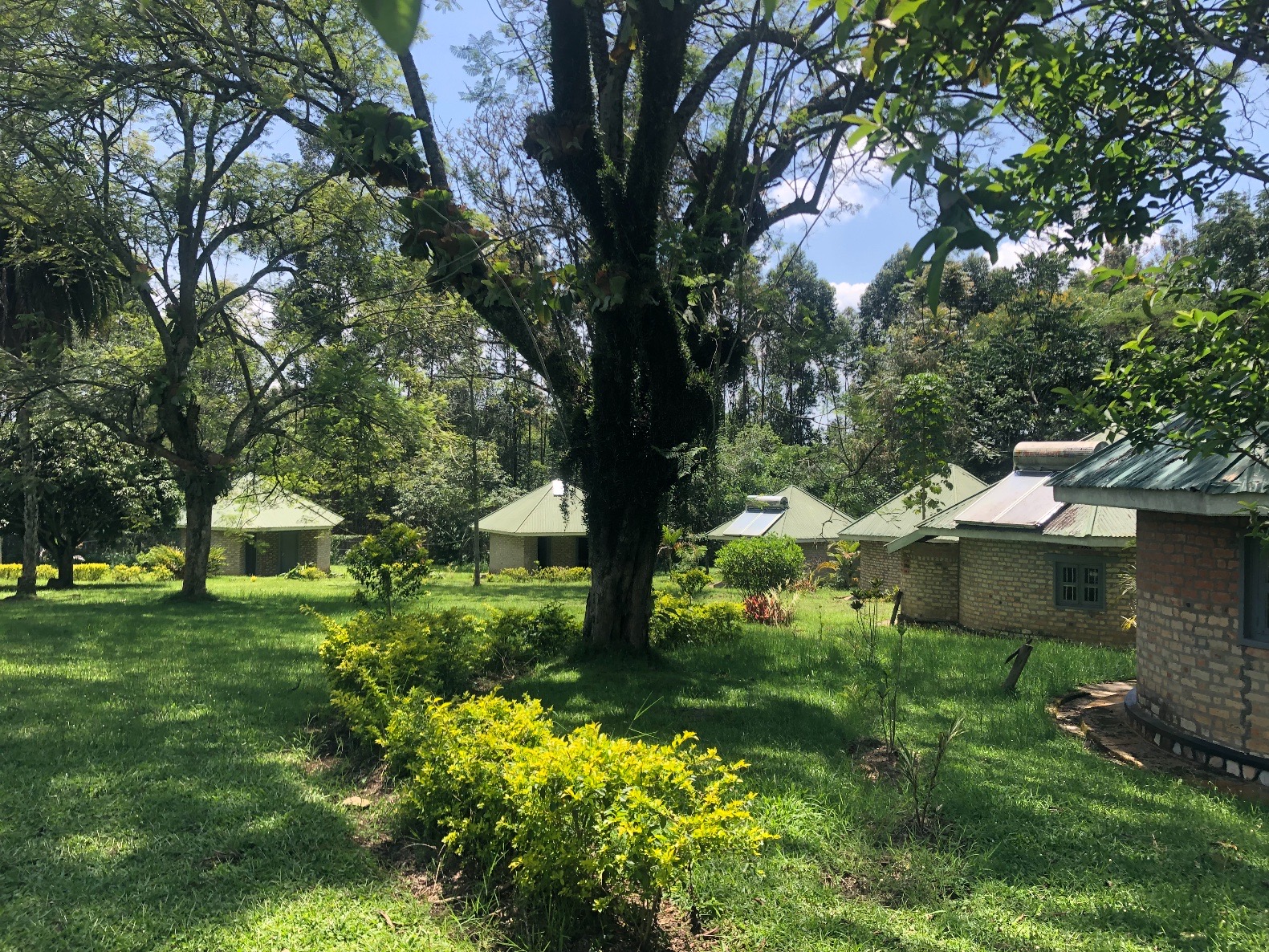 Rukararwe has a big, green compound that is filled with indigenous trees and other plant species. It is a great place to relax and borders a forest that was planted by Rukararwe over 30 years ago. Here you can enjoy many indigenous bird and tree species. Moreover, the compound contains a restaurant to enjoy all the fresh local food at, a small hut to sit together for small gatherings, a big hall for meetings, a small shop where you can find all the crafts from our women groups and a herbal medicine centre where you can acquire some local remedies against insects, sunburns or even stomach complications or get a herbal massage.